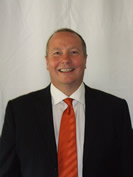 Tim
Hi, I'm Tim. My passion for music started from a very early age, when I began studying music and playing various instruments, including the piano, brass and guitar. I first began my career as a mobile DJ at the age of sixteen and have since worked all over the world including Germany, France, Spain, Japan and Hong Kong. Since joining the A1 team in 2011, my love of all music throughout the decades quickly established me as a popular and much requested party DJ. When I'm not DJing, I love to travel to hotter climates, whilst at the other end of the temperature scale, spending time in Scotland where I have a small farm on a beautiful island. I can't wait to meet you and your guests at your forthcoming event
My Function Photos

My Function Feedback
Thankyou so much for yesterday everything was absolute perfection xx
---
Am just writing to say what a wonderful DJ Tim was for our wedding. He managed the music so well interspered with our impromtu bursts of talking and loose running order as we didn't do things formally with speeches at all. He balanced our music requests with those of our guests and his own to make the dancing flow seemlessly. He was a lovely kind man which was particularly evident in how he engaged with Tom, our nephew, letting him behind the decks. Everyone but particularly Tom so enjoyed himself and Tim's generosity extended beyond spirit in his kindness was overwhelming in giving Tom a set of headphones. The final dance of the Proclaimers was perfectly chosen and so well received that we even had compliments on it. Thanks to Tim and to A1 discos for bringing it all together
---
Hi Sue, Am just writing to say what a wonderful DJ Tim was for our wedding. He managed the music so well interspered with our impromtu bursts of talking and loose running order as we didn't do things formally with speeches at all. He balanced our music requests with those of our guests and his own to make the dancing flow seemlessly. He was a lovely kind man which was particularly evident in how he engaged with Tom, our nephew, letting him behind the decks. Everyone but particularly Tom so enjoyed himself and Tim's generosity extended beyond spirit in his kindness was overwhelming in giving Tom a set of headphones. The final dance of the Proclaimers was so well chosen and well received that we even had compliments on it. Please send on our thanks to Tim and to A1 discos for bringing it all together. Kind Regards, Sarah & Stephen
---
Tim did an absolutely fantastic job, and everyone has been saying how brilliant a DJ he was! There was always people on the dance floor, he know when to play what type of music when and even accommodated for some of our, perhaps more untraditional, music requests. It really was a fantastic night and Tim kept the mood going and seemed to be enjoying it just as much himself! Thank you so much for helping make our celebration special.
---
Hi Sue, Had to email you, apologies for lateness, but we have had an absolutely amazing evening and Tim was amazing!! We had such a good time and I will certainly leave a recommendation on your website tomorrow. Thank you, Debbie & Neil Xx
---
What a lovely DJ Tim is such a gentleman, everybody commented what a likeable man he is easy going laid back but & in tune with the progression , his ability to know just what tunes to fire out was perfect, Thoroughly enjoyed Tim being part of the best day of our lives. Ty Tim Best Wishes we will be using you again very soon Mr & Mrs Abbott
---
Dear Sue, We would like to thank A1 Discos team, specially our DJ Tim. He was amazing. He arrived super early and he is very approachable. He new exactly which musics our guests wanted, even if those musics where not on the list we have sent... it felt like he knew our guest better than ourselves. Many of our guests commented on how good our DJ was and how pleased they were with the dancing part. We will for sure recommend A1 discos to our friends. Kindest regards Claudia & Chris
---
We would like to thank you very much for arranging our Golden Wedding disco on Saturday 2nd September. We had the perfect 'Disco' man (Tim.) who played just what we wanted, it got people up dancing. Guests have said it was like the parties we had when we were young, only we did not move quite so quick. Thank you, again. June and Ken.
---
Hello Sue Please pass on my thanks the music was perfect and the DJ was wonderful on Saturday evening. I would highly recommend the service. I had a wonderful night. Many thanks Donna Fear
---
Hi Sue, Neil and I would like to say a massive thank you to yourself and Especially the lovely DJ Tim , that you sent to us for our wonderful wedding day last Saturday , he was there so early bless him , and worked so hard all day and evening to give us a lovely selection of music whilst everyone was eating and even called the table numbers out for eating as a master of ceremonies would, and he then played a great selection of songs to the end of the evening that everyone was up dancing too, fantastic ,😀 Please pass on our thanks to him as we had a day and night we will never forget , it was amazing Kindest regards Dinah and Neil xxxxx
---
Top 3's from My Charts
Current Pop
One Kiss by Calvin Harris & Dua Lipa
Nice For What by Drake
No Tears Left To Cry by Ariana Grande
10s
Uptown Funk by Mark Ronson ft Bruno Mars
Blurred Lines by Robin Thicke (Feat. Pharrell Williams & T.I)
On The Floor by Jennifer Lopez
Noughties
Rock This Party by Bob Sinclar
Just Dance by Lady Gaga
Starstruck by Lady Gaga
90s
Roll With It by Oasis
Show Me Love by Robin S
Free by Ultra Nate
80s
Wake Me Up Before You Go Go by Wham
Come On Eileen by Dexys Midnight Runners
Geno by Dexys Midnight Runners
70s
Tiger Feet by Mud
Hi Ho Silver Lining by Jeff Beck
Rappers Delight by Sugar Hill Gang
60s
Shout by Lulu
Move On Up by Curtis Mayfield
Baby Now That I've Found You by Foundations
Clubland Classics
What A Feeling by Richard Grey
Get Down by Paul Johnson
Make The World Go Round by Sandy B
Dance Anthems
Show Me Love by Robin S
Can't Get Enough by Soulsearcher
Encore Une Fois by Sash!
Hip Hop and RnB
Rock This Party by Bob Sinclar
Where Them Girls At by David Guetta ft. Flo Rida
Be Faithful by Fatman Scoop ft Crooklyn Clan
Indie
Mr Brightside by Killers
Chelsea Dagger by Fratellis
Roll With It by Oasis
Motown
Do You Love Me by Contours
Get Ready by Temptations
I Can't Help Myself by Four Tops
Party Favourites
Celebration by Kool & The Gang
Uptown Funk by Mark Ronson ft Bruno Mars
Dancing Queen by Abba
Rock
Summer Of 69 by Bryan Adams
Don't Stop Me Now by Queen
Living On A Prayer by Bon Jovi
Soul and Funk
Car Wash by Rose Royce
Love x Love by George Benson
1st Dance Favourites
Thinking Out Loud by Ed Sheeran
All Of Me by John Legend
Amazed by Lonestar

Like our site or recommend us to a friend.
Tweets by @A1DiscosLtd