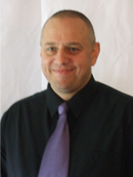 David
Hi, I'm David. I joined A1 following a longstanding residency in London. Being in my early 40's, I have an extensive library of music ranging from 50's Rock 'n' Roll right through to today's tunes. I have a long list of interests outside work, including playing Snooker, Pool & Darts and I've recently taken up Lawn Bowls. I enjoy watching F1 (Come on Button!!!), Snooker (Come on Hendry) and Rugby (Come on Wales!!!) I play the Violin (achieved Grade 5), Piano and Keyboard and am currently learning Bass Guitar. Back to DJing, I love the buzz that I get at the end of the night where the dancefloor has been busy all evening and I look forward to being your DJ soon.
My Function Photos

My Function Feedback
Dear Sue, I just wanted to say thank you for the disco last week. The party went really well and, although the dancing didn't massively take off, it was no reflection on the excellent music and the effort that your DJs put in. Everyone was really happy chatting but I have had lots of positive comments about the music so thank you very much. Also, can I say how easy it was to use your website and the whole organisation really took the stress out of organising the event. Thank you again Sara
---
Thanks guys the music and lighting were great. We all had a brilliant time.
---
We just wanted to say a massive thank you for providing the music at our wedding. The service was great leading up, it was quick and easy. We had asked the guests to provide us with requests, these were added to our online playlist and our guests loved hearing their choices. The dj also took requests on the night and got us all up on the dance floor. There was no commentary (which i personally hate) so this was just what we wanted. Our dj arrived, introduced himself and then was incredibly discrete allowing us to enjoy our night whilst he provided a great service. The entire service was so professional and exactly what we wanted. We had chosen 'hey jude' as our final song this request, as the others was met and was the perfect end to an amazing day. Please pass on our thanks to our DJ! Jacqui and Antony xx
---
Dear Sue Apologies for this delayed Thank you!! It's been a busy week and finally the Marquee was dismantled last night. I just wanted to say a Huge thank you to the DJ David. He came with an assistant Ryan and he did exactly what he was asked to do. The children had the most fantastic night and danced the night away. It was a great success and this is all due to the music.. If the music is wrong the children just don't dance. They were in the tent through out and it was all brilliant. Thanks so much!! If I am ever brave enough to do another party I will certainly be in touch with you to use your services again. Many Thanks Andrea Coggins
---
Dear Tony, Thank you so much. The Prom went really well and the kids had a great time. Please give our thanks to your team who came out on the night, they were great! Many thanks, Marina
---
Dear Sue, Just a quick note to say thank you to you and David for a very successful disco! The facility to pick your tracks was brilliant! I would happily recommend your services to anyone. Kind regards Ruth
---
On my daughter's 18th party, all the tracks were all the types of music that my daughter had asked for (even though the older generation had eyebrows raised lol). Some party favourites were played to get everybody up and dancing. Great DJ
---
Hi Sue Just wanted to say thanks so much to your DJ for doing a fantastic job at our wedding at The Dickens Inn in September. It was a total success and everyone loved the DJ and music played. The chap- sorry I can't remember his name I had had a few by the time music started, was very accommodating to all the guests and played all the songs we asked him to. Sorry it's taken me so long to get this email across, been a bit hectic starting a new job as soon as we got back from honeymoon. If there's any website I can compliment you guys on please let me know. Thanks again and best Amy Gouldson
---
Absolutely brilliant! The event was my 18th Birthday party, and I couldn't have asked for more from a DJ! Friends enjoyed it as well, good selection of music, dance floor never empty! Cheers, here's to the next time!
---
Just returned from our wedding on New Year's Eve and wanted to comment on how brilliant we thought the DJ - Dave - was at our reception. He and his assistant played everything we had requested prior to the event, as well as all our friends' requests on the night. He also managed to incorporate cutting the cake, seeing the new year in and introducing the fireworks display. All in all, really pleased with how it all went, and had lots of positive comments from guests too. Happy to recommend A1 Discos to anyone! Andy & Sue Pike
---
Top 3's from My Charts
Current Pop
One Dance by Drake
This Girl by Kungs vs Cookin' On 3 Burners
Too Good by Drake
10s
All About That Bass by Meghan Trainor
Happy by Pharrell Williams
Blurred Lines by Robin Thicke (Feat. Pharrell Williams & T.I)
Noughties
So Many Times by Gadjo
Yeah Yeah by Bodyrox
Holiday by Dizzee Rascal
90s
Show Me Love by Robin S
Closer Than Close by Rosie Gaines
Push The Feeling On by Nightcrawlers
80s
Don't You Want Me by Human League
Just Can't Get Enough by Depeche Mode
Don't Go by Yazoo
70s
Dancing Queen by Abba
Staying Alive by Bee Gees
Hold Me Close by David Essex
60s
Let's Twist Again by Chubby Checker
Locomotion by Little Eva
My Boy Lollipop by Millie
Clubland Classics
Fade by Solu Music ft. KimBlee
Feelin' Love (Soulsearcher Club Mix) by Soulsearcher
Shine (Freemasons Mix) by Luther Vandross
Dance Anthems
So Many Times by Gadjo
Put 'em High by Stonebridge
Where Love Lives by Alison Limerick
Hip Hop and RnB
Just A Dream by Nelly
What's My Name by Rihanna
What's Love Got To Do With It by Fat Joe
Indie
Take Me Out by Franz Ferdinand
Are You Gonna Be My Girl by Jet
Place Your Hands by Reef
Motown
Superstition by Stevie Wonder
ABC by Jackson Five
You Can't Hurry Love by Diana Ross & The Supremes
Party Favourites
I'm In The Mood For Dancing by Nolans
Hey Baby by DJ Otzi
YMCA by Village People
Rock
Summer Of 69 by Bryan Adams
Living On A Prayer by Bon Jovi
Let Me Entertain You by Robbie Williams
Soul and Funk
Going Back To My Roots by Odyssey
You're The One For Me by D-Train
Somebody Else's Guy by Jocelyn Brown
1st Dance Favourites
Crazy Little Thing Called Love by Queen
I'm Yours by Jason Mraz

Like our site or recommend us to a friend.
Tweets by @A1DiscosLtd